Jobstars HR Solutions Private Ltd has rapidly emerged as one of the leading providers of comprehensive HR solutions in India. Since its inception in 2003 as a small enterprise, the company has consistently demonstrated its commitment to excellence and has garnered widespread recognition for its outstanding services.
In 2020, Jobstars HR Solutions Private Ltd transitioned into a private limited company, laying a strong foundation for its growth and expansion. The company's dedication to maintaining the highest standards of quality and efficiency led to its ISO certification for Impeccable HR Solutions in 2022. This certification serves as a testament to Jobstars' unwavering commitment to delivering top-notch services to its clients.
The year 2023 has been a remarkable one for Jobstars, as it received the prestigious "Metro MSME" award for "Excellence in HR Solutions." This recognition further validates the company's reputation for providing exceptional HR services and its unwavering dedication to meeting the diverse needs of its clients.
With a team of 350 highly skilled HR professionals, Jobstars HR Solutions Private Ltd has successfully established a strong presence across India. Its extensive network and expertise have allowed the company to form partnerships with over 5,000 plus companies, enabling it to place more than 60,000 plus individuals in rewarding job positions since its incorporation.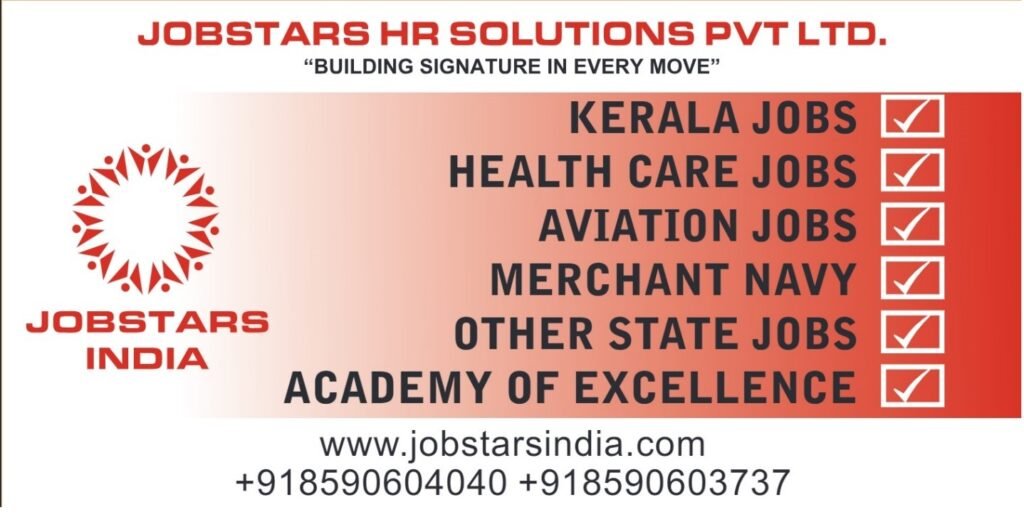 Jobstars' commitment to excellence and its unwavering focus on customer satisfaction have not gone unnoticed. The company was honoured as one of the "10 Iconic Brands India 2023" by leading newspapers in the country. This accolade further reinforces Jobstars' position as a trusted and respected brand in the HR industry.
Furthermore, Jobstars HR Solutions Private Ltd has expanded its operations globally, with registered offices in all continents, maintaining the same brand name. This global presence allows the company to cater to the HR needs of organizations on an international scale, solidifying its reputation as a reliable and efficient HR solutions provider.
In addition to its corporate achievements, Jobstars has also been instrumental in promoting diversity and inclusivity within its organization. Its Lady Director was recently recognized as the "Youngest Women Director of India 2023," highlighting the company's commitment to empowering women in leadership roles.
With its exemplary track record, expansive reach, and dedicated team of professionals, Jobstars HR Solutions Private Ltd continues to redefine the HR industry in India and beyond. As the company looks towards the future, it aims to further strengthen its position as a trusted partner for organizations seeking comprehensive HR solutions.
Candidate Care +918590604040 +918590603737