Starting a restaurant business is a challenging and expensive proposition. Rent, staff salaries, and other expenses can quickly add up, making it difficult to turn a profit. That's why the concept of a cloud kitchen, where a restaurant operates solely through food delivery platforms, is rapidly gaining popularity. And now, thanks to MenuMatic Kitchen, franchise owners in Lucknow can enjoy the benefits of a cloud kitchen with a unique FOCO (Franchise Owner, Company Operated) model.
Founded by Ashish Srivastava in Lucknow, MenuMatic Kitchen is a rapidly growing food franchise brand that offers a low-cost solution for aspiring entrepreneurs looking to enter the food industry. For a one-time fee of only Rs. 50,000, franchise owners can become part of the MenuMatic Kitchen family, with no additional expenses for rent, salaries, or other operational costs. The company takes care of everything, from kitchen setup to food preparation, leaving franchise owners with only profit.
The FOCO model allows franchise owners to focus solely on sales and marketing, utilizing the company's established reputation and brand to drive business. MenuMatic Kitchen provides comprehensive training and support, ensuring that franchise owners have the tools and knowledge to succeed.
At MenuMatic Kitchen, quality and consistency are key. The company uses only the freshest ingredients and follows strict food safety protocols, ensuring that customers receive delicious, healthy meals every time. With a menu featuring a wide range of dishes, including vegetarian and non-vegetarian options, there is something for everyone.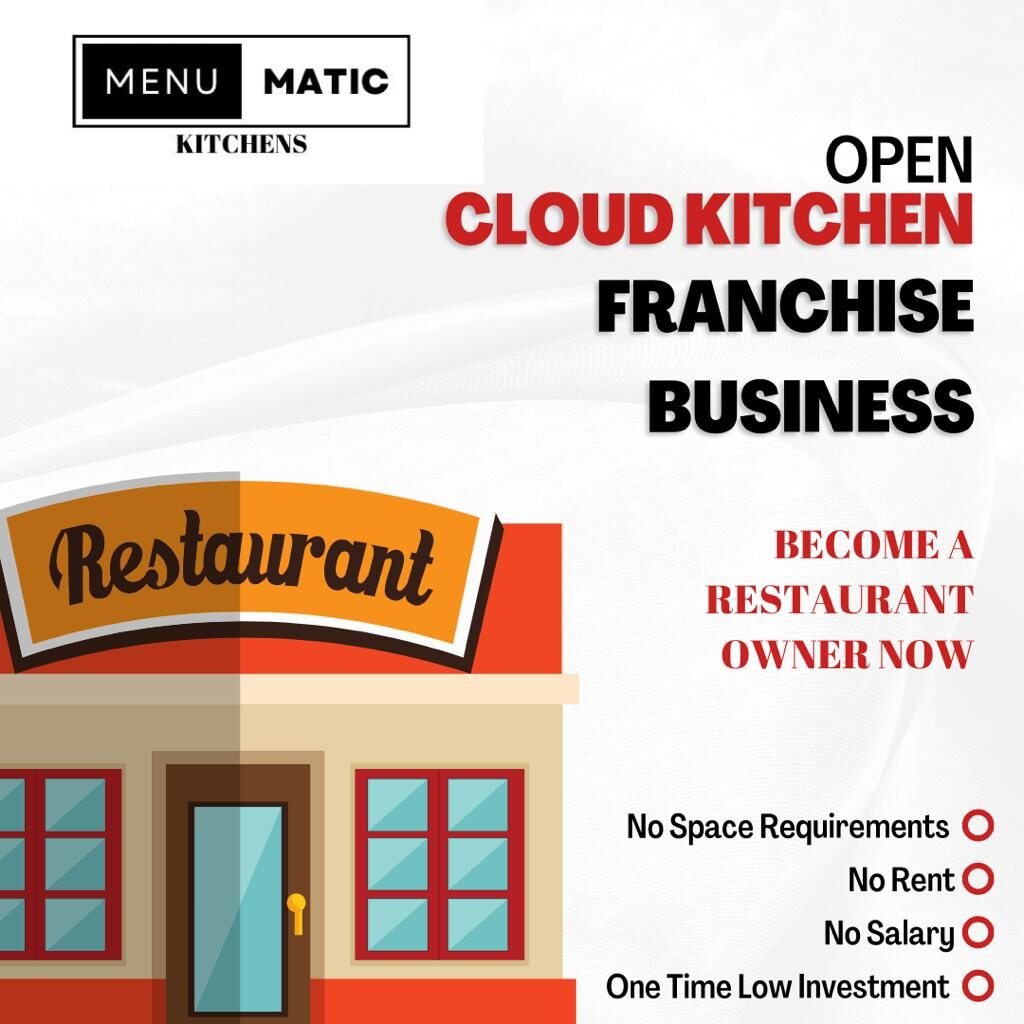 If you're interested in starting a cloud kitchen business in Lucknow, the FOCO model offered by MenuMatic Kitchen is an excellent opportunity. With low upfront costs, comprehensive support, and a proven business model, you can be on your way to success in no time. To learn more about MenuMatic Kitchen and the FOCO model, visit their website at www.menumatic.cloud
In conclusion, the cloud kitchen franchise model is an excellent opportunity for aspiring entrepreneurs in Lucknow. With the FOCO model offered by MenuMatic Kitchen, franchise owners can enjoy the benefits of a cloud kitchen with minimal investment and no operational expenses. So why wait? Take the first step towards a successful and fulfilling career in the food industry and become a MenuMatic Kitchen franchise owner today!
Website: https://www.menumatic.cloud/
Follow us on Instagram