Aditya Singh Rathore, a multi-faceted personality, stands as a shining example of compassion, dedication, and innovation. Holding the prestigious positions of National Secretary of the Patriotic Party of India, President and founder of the Donate A Coin Welfare Society, and Managing Director of both Saarang Architects and Interiors and Geetansh Academy, Rathore's journey is a testament to his unwavering commitment to uplifting the community.
A graduate in Computer Science, Rathore's insatiable thirst for creativity and his innate desire to assist those in need have driven him to become a torchbearer of change. A former national-level swimmer and gold medalist, he embodies the spirit of perseverance and excellence.
His brainchild, the "Donate a Coin Welfare Society," has emerged as a beacon of hope for the marginalized. Through initiatives like "Ram Roti," the society has been providing sustenance to thousands, especially during the challenging times of the pandemic, reflecting Rathore's dedication to serving humanity.
Rathore's entrepreneurial ventures, including "Saarang Architects and Interiors" and "Sports Development Enterprises," highlight his prowess in business. Moreover, "Geetansh Academy," his coaching center for children aged 6 to 12, not only imparts education but also supports underprivileged students, showcasing his commitment to education equity.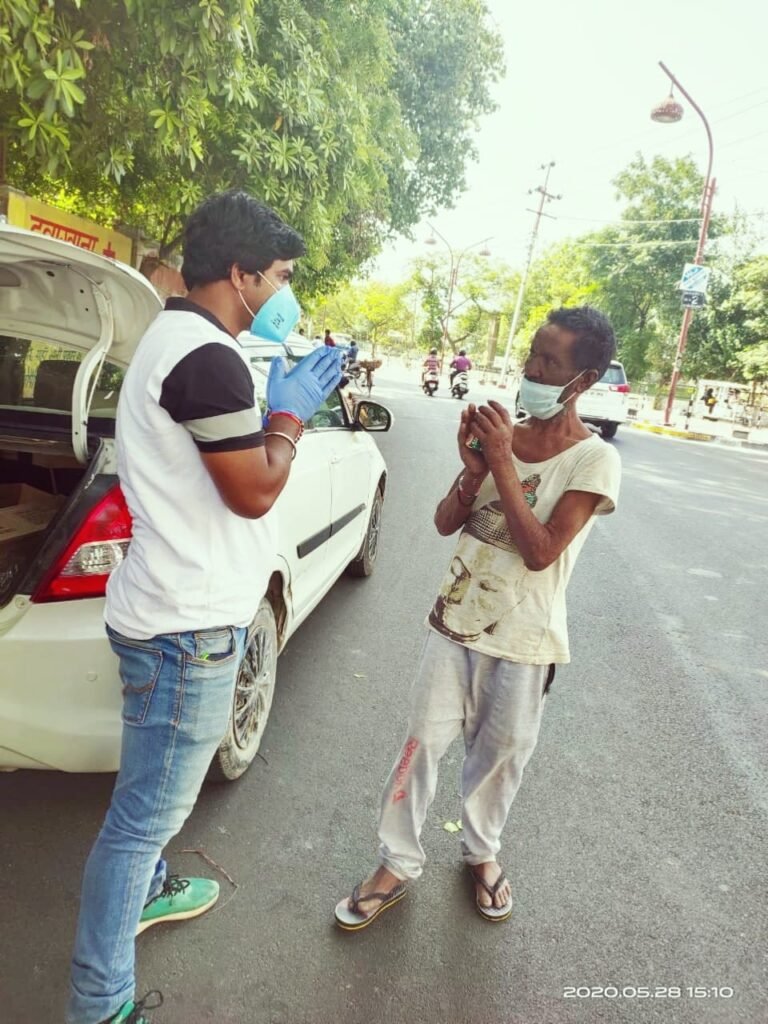 During the COVID-19 crisis, Rathore's efforts have been exemplary. Providing food, sanitization, and education in remote villages demonstrates his commitment to holistic development. His social media presence and the "Ram Roti" campaign have mobilized the masses towards a common goal – creating a hunger-free India.
Rathore's ethos, captured by his favorite quote, "It does not matter how slowly you go as long as you do not stop," embodies his relentless pursuit of positive change. He envisions a united India where compassion and unity are paramount, especially evident in the collective response to the pandemic.
Aditya Singh Rathore's story resonates with the idea that a single individual, driven by compassion and determination, can ignite a transformation that touches countless lives. His remarkable journey stands as an inspiration for all, a beacon of hope lighting the path towards a brighter future.
Connect with Aditya Singh Rathore:
Youtube: https://youtu.be/k23WeEMN8Cw
Facebook : https://www.facebook.com/Dadityasinghrathore
Twitter : https://www.twitter.com/theaksr
Insta: www.instagram.com/Dadityasinghrathore